Surprise: The One Thing Moms Really Want For Mother's Day
Do you want to get Mom what she really wants for Mothers Day? Read this first: it may surprise you and save you some money, too.
Extensive research is in!
Most moms, 100% in one new survey* and  51% in a new poll** all wanted the same thing. Are you ready for this?
The perfect gift is quality time with their partner and children this Mother's Day.
* the SHD survey conducted of 17 of my mom friends
** last month's poll of 2,000 moms, conducted by One Poll (UK) and commissioned by Lego and Moonpig (greeting cards).
Are you surprised?
I thought it was just me.
Why Time?
When I think about it, of course it's what Moms want.
Think back through your youth, besides a particularly amazing vacation, or a birthday party did you ever want time to slow down?
the time you forgot all about that Chemistry exam and you had 20 minutes to memorize the periodic chart does NOT count!
I was always looking forward to the next big milestone:
I can't wait to get these braces off . . . I can't wait to be old enough to babysit and all the money I'll make . . . I can't wait to get my driver's license . . . . I can't wait to head to college . . . . I can't wait ____
But then, then we had our first child. We became parents!
Everything changed!!!
It became: I can't wait for the first time she sleeps through the night.
Once we hit that milestone, I stopped rushing to the next one.
All at once, I realized how fleeting time truly is. Oh, how I wished and still wish I could slow it down.
Watching our children grow into trying-at-times toddlers, then cute kiddos, puzzling preteens, trying teenagers and then suddenly amazing adults is beyond my ability to articulate. If you are a mom, wherever you are on this journey, I'm guessing you feel quite similarly.
So is it a surprise that what we want most is quality time with our kids? Made even better if it involves making a new memory!
How To Give Mom Time
On this special day, moms of all stripes — new moms, work-at-home moms, step moms, mother figures, all kind of different moms — they all like different things. But they'd all appreciate the best mother's day gift of all, time with you!
It doesn't have to be a full day.
You can gather all the family members at one time to wish Mom a happy Mother's Day. But family dynamics can be challenging and distances can be an issue, so there is nothing wrong with spreading out the love from many throughout the whole day or even over several days.
Important!: I Do NOT Mean to Sound Ungrateful
I love great homemade cards and macaroni necklaces!
I even have a paperclip necklace saved in my stash, right beside the clay dinosaur pencil holder.
My kids are all busy adults now who live a plane flight away.
I totally get that Mother's Day creeps up on them (they are not parents yet),
so a card and/or flowers work fine.
But for those who are looking for something special, something beyond a fuzzy bathrobe, cozy slippers, shower steamers and scented candles, here you go:
Meaningful Time Together Means:
Plan an Activity to Do Together-
This is not about alone time (even though that is a wonderfully decadent concept especially when the kids are little).
An Activity She Would NOT Do on Her Own-
This is not about doing household chores together. Although that kind of help is greatly appreciated, it does NOT rate as a great Mother's Day gift.
However, this could become a a great gift if she's a project kinda mom and has been wanting to do something special around the house that she couldn't do on her own.
Accomplishing that project together could be a very memorable Mother's Day — building a garden trellis? painting the sun porch a new fun color?
Cater the Time to Your Mom-
First and foremost make the time together something your mother would enjoy and that she wouldn't normally do for herself.
For instance, if she loves a fresh mani and treats herself to one regularly, then that's not a particularly special activity even if you're doing tandem manis (see above note).
What are some of Mom's favorite things to do? Now dream up a twist to several of them and pick the one that works best for Mom and your budget. Does she enjoy baking, but has never perfected piping? Take a cake decorating class together.
Overcome Obstacles of Scheduling and Distance-
Do you live a moderate, maybe 3 – 6 hours, distance away? Find a day trip where you can meet someplace interesting in the middle and find someone (dad, her sister, your sister, etc) to ride with her. So much better than a phone call and a flower delivery.
If you're further than a few hours, keep reading, there's a section just for you!
Scheduling issues are always there — especially if we are talking multiple generations of moms. Most moms understand this and are happy to celebrate early or late. Just please put something specific on the calendar so it's not lost in the busy-ness of life.
Ideas For the Perfect Gift for Mom
1) Does she like games? How about a few hours at a game cafe where you can learn a couple of new games together. Game cafes can be such fun because of the Game Gurus. Typically, their job is to recommend games and get you playing a brand new game in under 15 minutes. You don't have to navigate the long instructions with a good game guru there.
2) Is she adventurous and likes to try new things? How about a family curling lesson? Ax-throwing?
I've been advocating for a family gift exchange of experiences for Christmas. You can read about how we do ours right here. 
Seriously, I had another blogger mom shout out to me. Anne's son gifted her axe-throwing for the family and she LOVED it. The shout out was an IG live from the axe-throwing party — she was that excited!
3) If that's a bit too much, we've also done an escape room and last year included a shuffleboard bar. Not the typical bar shuffleboard tables. These are the old-school long concrete pads with sticks and big discs. Both were such fun.  
NOTE: You might be thinking but that's for the whole family not just Mom. To which I would answer, when you take Mom out to a typical nice meal, is she the only one that eats?
SIDENOTE: Besides, most moms love nothing more than being surrounded by her family having fun together.
4) Is your mom a creative, crafty mom? Think about planning a creative activity together, perhaps something totally different for her. Would she like a new set of dessert plates?
Schedule a session at a pottery painting studio. Pick out a color or two to match her kitchen and then let everyone decorate a plate.  
She'll remember the time together and proudly each family member with the coordinating but uniquely individual plates.
5) Does she have a specialty she cooks. That one dish no one makes just like her? Ask her for a cooking lesson. Bring all the ingredients with you and video her explaining the process and any backstory. Turn this into a keepsake for all the family members.
6) Does Mom enjoy beautiful pots on her porch or patio? Don't bring her a hanging basket. Instead, take her to a garden center and together select the assortment of plants to go in her pots or a new pot. Then plant the pot(s) together and celebrate with her favorite ice cream.
Or even better, gather the family with their gardening supplies and a potluck picnic and clean up Mom's yard, plant those pots for her and celebrate the family matriarch with a no-work dinner. For many moms, that would be the ultimate gift.
7) Do you have a sporty mom who likes to try new things? If she already kayaks, maybe schedule a paddle board lesson for the two of you. Or plan a budget-friendly hike on a new trail and pack special snacks to mark the day.
8) Would she like to try Segways? Or perhaps try the new scooters that are everywhere? I strongly advocate trying them in a park or deserted parking lot. This is a much more budget friendly option. Throw in burgers and a shake and you've created a unique and memorable experience for her.
9) Does she love music, but your budget doesn't? That's okay! Most Park Departments now sponsor free concerts. Make one of those her Mother's Day date. Take along lawn chairs, a throw and some of her favorite snacks. It's those little things that make the most meaningful gifts.
10) Does Mom enjoy wine or beer — how about a winery tour or a brewery hop with the adults in the family?
11) Does she love tacos? Plan a taco tour! Research on yelp. One taco at each spot. Maybe even create a fun grading sheet, like you might use for wine tastings.
The ideas go on and on.
A quick pause: Are you finding this post inspiring? Would you like more? Please subscribe fo no more FOMO:
Oodles of thanks! Now back to taking care of Mom:
Meaningful Experiences/Gifts When You're at a Distance
​
It's true, long-distance relationships require even more diligence and "work". But they can still be amazing. And that's not just true for romantic relationships. You can still do things together even though you may be physically distant.
1) As I previously mentioned, our family of six gathers together for 4 or 5 days to celebrate Christmas. Those days are filled with our gift exchange. We each gift the family a fun activity, and all the wonderful memories they create.
Christmas 2020 looked different as it did for most everyone. Two were stuck in DC and four of us in KC. We still did our activities together. We just had to get clever with it.
Use Zoom, or an equivalent, for a planned activity with as many family members as can gather or for just two or three. You need to plan a bit ahead, but that will win you bonus points. For most of these, you'll need to send a box of supplies ahead with instructions for her not to open.
For the game enthusiast, playing a game like Jackbox can be a great idea.
For a theatre enthusiast, do a table read. Order a script for each person, add some silly props, set up your monitors so you appear to be in a circle. Decide how to assign roles. We suggest assigning roles based on seating. The first role is assigned, the second character to speak is assigned to the person to the left, the third is the next around the table, etc. The roles remain for that scene. Next scene reshuffle the roles. Depending on the number of roles, some may have two parts in any given scene. Of course, ridiculous accents are encouraged and a liberal sprinkling of hats and fun props add to the fun.
For a crafty or gardening mom, send the supplies to make cute decoupaged flower pots together and then do them side by side over FaceTime. Or any other fairly simple craft you think Mom would like.
2) Storyworth! My friend Kathy, received this from her daughter, Courtney. And they both love it. Courtney picks out the story prompts — the questions for her mother. The prompts are emailed each week to Kathy who has the week to mull it over and submit her response.
Courtney also receives the response which makes for a lot of fun FaceTime conversations.
Kathy tells me the prompts have triggered all kinds of fun memories she had tucked away. Even stories about her parents and grandparents that may have been lost without Storyworth.
At the end of the year, the stories are bound into a hard cover book — 52 chapters of Kathy's life. Kathy's enjoyed it, but even more thing of how this book will be treasured for generations to come.
3) Thanks to Covid, we can have almost anything delivered! One year my DC kids had an assortment pack of Jeni's Splendid Ice Cream delivered. This was so special. They introduced me to Jeni's when I was visiting and life has never been the same since. Lots of fun memories and lively discussions happened with a spoonful of Jeni's in our hands.
This delivery had special meaning because it had memories attached to it. They had to put thought into it and it was tailored to me. And isn't that what makes the best gift?
In conclusion: the best Mother's Day gift is time spent with Mom.
Budget does not matter!!!
Spend only what you can afford as long at it is thoughtful and tailored to her.
And when she wants to record the memory and says "Smile, everyone" — you oblige her!!!!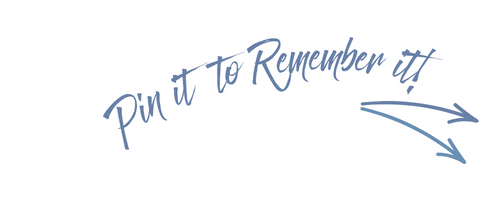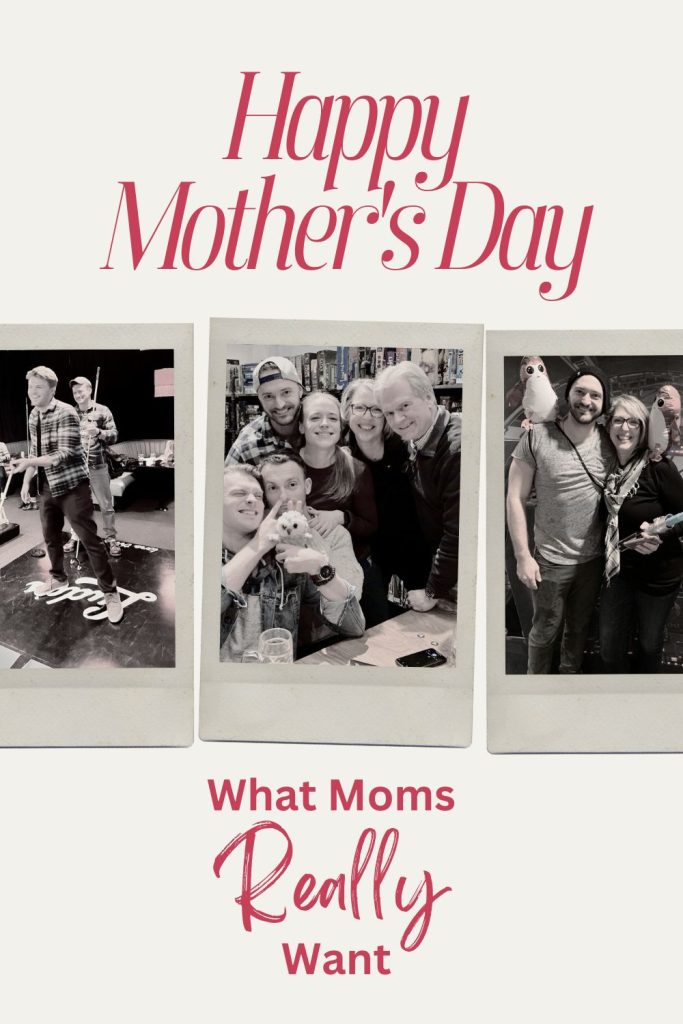 To all you moms and mom figures, I wish you the happiest of days!