Fun & Easy Basketball Cupcakes and Cookies for Watch Party
Win with basketball cupcakes as fun treats for March Madness, Watch Parties, Team Celebrations and Birthday Parties!
This post came about because of the incredible response to my Shamrock Meringues Cookies. Jump over to read more about the different kinds of meringue and even more meringue info.
Meringue has a reputation for being persnickety to make. I think that must have carried over from the Italian Meringue variety.
Pinky Swear these are super easy. Just a couple of tips and you'll have a slam dunk on your first try!
Table of Contents:
Why Do I Make Meringue Cookies over Iced Sugar Cookies?
They are a delicious, easy treat
It's a super easy recipe
Made with just a few kitchen staples
Easily colored and flavored
Can be piped into almost any shape
Visually fun for festive celebrations
Light, melt-in-your-mouth texture
Sweet, but not rich and heavy
Zero fat, zero cholesterol
Minimal prep time and measuring
Make ahead, store in an airtight container
Easy recipe to scale
Huge time savers:

Only two ingredients to measure
No chilling
No rolling
No cutting
No royal icing
Are Meringues a Healthy Dessert?
As far as desserts go, they are on the healthier end of the spectrum. But it's a bit of a stretch to call them truly "Healthy". (Bummer, I know)
Although they have zero cholesterol and zero fat, they do have a fair amount of sugar, but surprisingly low calories as the sugar is extended by the whipped egg whites.
In this case, the one cup of sugar I used created 24 4-inch shamrock cookies.
For a true dessert, rather than fun cookie treats, you can use this same recipe to make pavlovas. Pipe the meringue into small "nests" or bowl-shapes. Then fill them with fresh berries and a bit of whipped cream.
It's an impressive piece of delicious heaven without all the guilt. A great substitute for pound cake or shortcake under your strawberries and cream.
Let's get right to Making Our Meringue Cookies
Important NOTE-
Meringue powder is not on my recipe ingredient list because I prefer cooking and baking with whole ingredients when possible. I do understand it is a great alternative to separating egg whites.
However, most common varieties of meringue powder are NOT a good alternative for vegan or allergies. Most are made with dehydrated egg whites and all kinds of ingredients I can't pronounce.
Time Required-
With minimal ingredients and minimal measuring, the active part of this recipe is quick.
But they bake low and slow! And it's best if they cool slowly too. When you turn off the oven, you leave them in the oven to cool down along with the oven.
They are also known as Forgotten Cookies. Yes, exactly what you are thinking. You leave them in the oven cooling and tend to forget about them.
And that's okay! No harm will happen as long as you remember to take them out before preheating the oven for its next call to duty.
Because of the cooking and cooling time, it's best to make these ahead and store/hide them in an airtight container.
Suggestions to Streamline the Process-
First thing, separate your eggs. I think they separate easiest when they are cold. And the white will warm to room temperature faster in a bowl than in their shells.
TIP: After each clean separation of egg white, transfer it to the mixer bowl.
This way, if the fourth egg does not separate cleanly, you don't have to throw out all four eggs, just that one.
While you're waiting on those egg whites to get to room temperature you can do the few prep things on the list:
Preheat the oven to 225 degrees
Cover two or three cookie sheets with parchment paper
Print out the basketballs on printer paper – two copies are helpful. Those crazy lines? You'll thank me for them when you add the basketball's signature line pattern. The pages are in the Subscribers Free Printable Library. If you are not a subscriber, use the form just below. If you are a subscriber, remember you can find the password in your most recent email from me.
Prep your pastry bags or a plastic bag.

If pastry bag, fit it with a tip and turn down the top by 1/3 – 1/2
If plastic bag, fit into a tall glass and fold the top of the bag over the top of the glass – do NOT cut the tip until it is loaded and you are ready to pipe
Alternative to Pastry Bags and Piping Tips–
If you prefer to avoid these, you can take a different route:
Tint all the meringue copper
Place copper tinted meringue in a food safe plastic bag (not a gusseted bag)
Squeeze it all down to one corner and twist and seal the open end.
Snip the corner with scissors (start small, you can always cut it larger if needed)
Proceed with "piping" (step 12) and smoothing (step 13) the domes for the basketballs
Skip the black lines (step 14) for now.
Bake and cool.
Then slide the printout back under your parchment paper with the cooled balls.
Pipe with stored bought tube of black frosting.
---
Please excuse this quick pause: Are you enjoying this post. Would you like more? Please consider subscribing. YOU say how much is right for YOU.
Thanks bunches! Now back to the Meringues:
Do You Prefer Video?
I've Got You Covered. Just click on the image below:
(By the way, the video includes piping hints that worked for me)
My Go-To Meringue Recipe –
Adapted for Basketball Season
Basketball Meringue Cookies and Cupcakes
Surprisingly easy, yet festive and fun! You'll be whipping up these yummy melt-in-your-mouth treats for every basketball player or fan you know.
Equipment
Mixer with whisk attachment

Parchment paper

Cookie sheets

Spatula

Basketball Printout

Measuring Cups and spoons

Piping Bag and tip or a plastic bag

Printout of hoop and net cupcake wrappers

NOTE: I made these for years using my trusty hand mixer. So don't be put off if you don't have a stand mixer, any electric mixer will do.
Ingredients
4

large egg whites at room temperature

1

cup

sugar

1/4

tsp

cream of tartar

pinch

of salt if desired

1/2 – 3/4

tsp

vanilla extract or other flavor

Wilton "copper" and "black"

NOTE: use gel or paste food coloring as liquid will change the texture of your meringue
Instructions
Separate your eggs into a clean, dry small bowl. Then transfer to the clean, dry large bowl of a standing mixer

NOTE: It is critical that the utensils you use be clean and dry! If there is a bit of yolk or leftover grease of any kind, your whites will not whip properly.

Now let your egg whites sit until room temperature. While you're waiting on those egg whites

Preheat oven to 225 degrees (yep, low and slow)

Set racks at top third and bottom third of oven.

Print your basketball outlines and lay them on your baking sheet. NOTE: Two sheets is helpful. This printout is available in the Subscribers' Free Printable Library.

Cover cookie sheets and the Basketball printouts with parchment paper

Add the cream of tartar to the egg whites

When egg whites are room temperature, beat the mixture. Start at medium speed and work your way up to highest. Scrap the sides and bottom of the bowl as needed.

Once your egg whites are soft peaks, add the flavoring of your choice.

Now add the sugar a tablespoon at a time, waiting 30 – 60 seconds between each addition. This allows the sugar to dissolve and become fully incorporated.

Continue beating at highest speed another 6 – 8 minutes until stiff peaks form.

The peaks will transform from soft to stiff at this stage. You should be able to twirl your spatula in the batter and lift out a peak that will stand upright. Don't worry. It's really not possible to overbeat this like some frostings.

Save about 1/4 of your meringue batter in a small bowl. Tint the large quantity for the basketballs. i used Wilton. "copper". Tint the smaller bowl black.

Transfer meringue in to a bag for piping.

Holding your piping bag in one hand, use a rubber spatula to transfer all the meringue into the bag. Then smooth all towards the tip, twist the bag and hold it closed with a band.

Fill the circled with copper, building up more height in the center.

When you have a sheet done, use the back of a spoon to very gently smooth out the piping lines.

Following the lines on the printout, pipe your meringue lines.

Look at your second sheet to help you for the first one or two. This is why all those lines extended beyond the circles. They tell you were each line begins and ends.

Start with straight line. Then the curved one that crosses it. Then finish with the curved on on each side of the straight line.

Don't worry if you have little tails of black sticking out beyond the basketballs. We'll fix those after they bake — easy peasy, I promise!

Bake for 90 minutes.

Halfway through rotate your baking sheets front to back and top to bottom.

Cool.

At the end of the 90 minutes baking time, turn off the oven.

Leave the cookies in the oven for 30 minutes with the door closed to let your cookies cool down slowly while the oven cools down.

Store.

Once completely cool, store in an airtight container for up to 2 weeks.
Notes
NOTE: Sheets of basketballs and the hoop and net cupcake wrappers are available in my Printables Library. All subscribers have access to the library. If you'd like to subscribe click here.
If you are already a subscriber, the password will be in your most current email from me.
Now For Basketball Cupcakes
These meringue cookies are fun and tasty treats like this, but I love to use them as cupcake toppers.
Turn a store bought or homemade frosted cupcake into a slam dunk high-demand party treat by simply adding a net and hoop cupcake wrapper with a meringue basketball positioned to score!
These wrappers are also in the Subscribers-Only Printables Library. There's two versions, grey with white net and white with black net. It's easy:
Print on heavy paper
Cut out
Tape to the diameter you need
Drop in your cupcake
Position a cookie on top for a slam dunk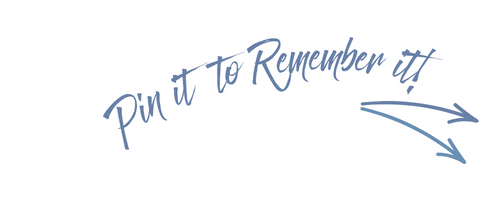 So when will you serve these up?
March Madness
Final Four
NBA playoffs
High School championship game
Celebrate your kids' last game of the season!
Perhaps a basketball birthday party
Any basketball theme party
Other Seasonal Recipes You Might Enjoy:
Hope this brings a touch of extra joy to your celebrations!