Shhhh! Best Dog Dad Gift Ever (He'll Love it)
Looking for a great gift for your dog-lovin' fella? This is the BEST EVER Dog Dad gift — or for mom. (we deserve fun dog loving, too)!
If you're like me, you've spent years helping the kids recognize and celebrate their dad on Father's Day (and his birthday, and Christmas).
And although he's not MY dad, I have celebrated what a great father he has always been to our kids.
And at some point you run out of truly great ideas that will really surprise him — and delight him the same way bad puns and dad jokes do. Right?
No Worries – I've Got Ya This Year!
This is such a great idea for all those
dog-lovin' dads,
but also, cat dads
gerbil dads,
how about rabbit dads, perhaps a blueberry loving rabbit named Cannoli?
Who Doesn't Love a Great Hawaiian Shirt?
Especially A Custom Printed Hawaiian Shirt!
image credit: Pet Own Love
I mean, really!
What dog dad wouldn't love to have his pup's face peeking out from amongst the flowers and fronds?
Quick pause to ask if you're enjoying this? Please consider subscribing so I keep great solutions to life's stress points (big and small) comin' at ya.
Thanks bunches. Now back to bringing joy to your gift-giving!
What About More Than One Four-Legged Friend?
Image Source: Pet Own Love
No problem! Load up your whole zoo — with a small extra charge for each.
To Really Celebrate the Dog Dad
If Dad gets to show off his pup(s) Hawaiian style, don't you think the pups want to show off their Dad, in matching style?
image source: Pet Own Love
Why THESE Shirts & Scarves?
I shopped around! All around!
And this is the brand I chose to order. I liked them best because of:
The design — They turn your image into oil-painting-esque art and then carefully position the faces within the florals and fronds. The face become part of the designs (this is what quality looks like), not stickers sitting on top of the designs.
Lots of different floral designs — even flamingoes and pineapples!
The quality of the fabric — it's a lightweight batiste which will be cool all Summer with great drape. Not stiff!
Multiple Pets are an option
Great bandanas — in three sizes.
Easy to work with
Shipping Included
a special 10% discount on all full price items to my followers (Use: DIANEETSYFRIEND code at checkout)!!!
Great price for the quality and design extras
Etsy Bestseller
Full disclosure: Once I chose this brand, I reached out to see if they would offer a discount to my followers. They agreed to the discount and they gifted a shirt and scarf to me.
This post contains affiliate links which means if you use these links, I may receive a small compensation to help me continue to bring great content to you at no charge.
All opinions are 100% honest and solely mine.
Is Ordering a Custom Shirt Complicated?
NOT AT ALL!
CLICK HERE to see all the Hawaiian Collection (Human shirts, dog shirts, swim trunks, bandanas). Make your choice.
Step 2) Submit Images
Step 3) Approve Proof
Watch your email! 2 – 3 days after submitting, you will receive a mockup of your design.
NOTE: if they do NOT hear back from you with 24 hours, they will proceed as it per the mocked up.
With my proofs, I didn't like the way our pup's face looked once the rest of the image was cut away (my bad) and the bandana had the face of someone I didn't know (their bad).
But this is the sign of a really great company. Let's face it, in every company makes happen, it's how they handle them that makes the difference.
I sent a different pup picture and resent the same one of my husband, saying that I thought someone had mixed up files. Both were taken care of in a blink. And the second set of proofs were perfect.
That's It!
My Shirt & Scarf are Printed and On Their Way
Easy Peasy, right?
I'll be sure to update this post when they arrive. I'm just so excited about them, I didn't want to hold back on you.
Here's a FUN, Short Video That Might Inspire You
(less than 60 seconds)
This Gift Checks ALL my Boxes for Great Gift Giving
(Sadly, that's hard with gifts for The Hubs)
Unique
Tailored to the receiver
Points to a passion of theirs
Not something they would buy themselves
Doesn't bust the budget
Something they'll enjoy, use and/or remember
I hope you found this inspiring! If you go for it — please send me pics and let me know what you think. I may just put together a whole album of "Our Fellas and Their Four-Legged Friends".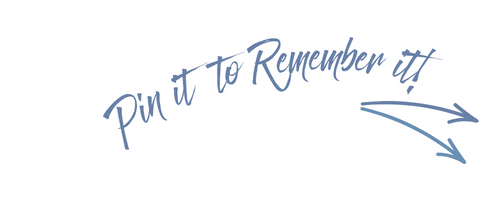 I hope this has inspired you beyond the typical Fathers Day gifts. Look into these shirts if this sounds like something your fella would enjoy. Don't forget the discount code: DIANEETSYFRIEND