Quick & Easy 
DIY Blue & White Tabletop Christmas Trees
Such an easy, quick way to make a blue and white Christmas tree — or a forest of trees for your mantel, your tabletop, your shelves, . . . .
I just can't help myself!
I tried, but I couldn't resist Christmas in July any longer!
It's July, and I'm deep into Christmas in my studio, so I am sharing some early Christmas joy with you. Sharing with the absolute cutest blue and white Christmas trees you've ever seen. Perhaps Chrismukkah. Honestly, I'm smitten!
Totally smitten!
And why stop with one post, right? So I invited some blogging friends to join me!!! You have got to check them out and get your BLUE & WHITE Christmas jammin'. We have so many fun simple projects to get you crafting and styling for a gorgeous Blue & White Christmas or perhaps a Chrismukkah celebration.
You'll find all the links at the bottom of this post. So be sure to jump around and check out the garlands, and mantels and the ornaments and —- well, so many goodies. But let's get started with trees, little trees! Little trees for styling your tabletop, for holiday vignettes, for styling your shelves or even for styling a tiered tray.
What do you think of the blue and white tabletop trees I made? 
So can you guess what I made them from?
Would you believe that they cost $1 each to make? Actually the two shorter ones in front cost just 50 cents each! 
Have you guessed yet?
I know! Can you believe it?!?
I found these at my local Dollar Tree — these blue and white microfiber dusters. [sorry, Dollar Tree does not have them available online and I could not find anything similar on Amazon]. So check you local Dollar Tree in person, and keep checking back.
You Will Need:
One microfiber duster per tall tree, or one duster per two shorter trees
Wood piece for trunk — a wood disc, tree slices, or a wood candle cup
White Paint (optional)
Super Glue
Drill
7/32″ drill bit
Scissors
Painters Tape
There are just three easy steps to turning these dusters into Christmas or Hanukkah trees:
Step 1: Cut the Handle Off to Make Your Tabletop Christmas Tree
It is surprisingly easy to cut the handle off!
I used my trusty Fat Max coping saw because that's what I had handy. A hack saw will work just as well, perhaps better.
Start by cutting through the plastic sheath all the way around, rolling the duster as you go. Now slide the plastic away from the fluff part, your future tree.
Now start cutting through the the metal handle at your desired tree height.
Here's a video so you get the idea.
If you want to make two shorter trees from one duster, separate the fluffy fibers at the desired height for your trees and wrap them with painters tape.
Now cut on the painters tape and when you snap them apart, gently remove the tape and one of the cut ends will become the trunk of one tree  and the other will be the top of the other tree. 
NOTE, the shorter of your trees should be the top portion of the duster. The flared plastic neck at the base of the duster cannot be removed and it can interfere with the look of a really short tree.
Step 2: Adding a Trunk to Your Tabletop Trees
Any piece of wood will do, You can choose a craft wood disc, tree slices, wooden candle cups , or even a piece of reclaimed wood holding a forest of trees.
Keep in mind that the broader the base, the more stable your tree will be.
You'll see that I chose tree slices (I had a large stash of them  that were crying out to me), but I added a wider slice on the bottom of each. And I decided to paint them white with some leftover paint so they would fade into the trees. Strictly optional! 
You can see that a wood candle cup could make a cute trunk also.
Be sure to securely glue the layers of your trunk as I do in the video below.
Step 3) Trimming Your Tree To Bring it To Life
This is where the magic happens. It's all about the shape. You want a pointy top and a broad fluffy base.
When you present it that way, it will be seen as a tree not as a duster.
So with a pair of thread snips or sharp scissors, I start at the top and cut the top layer just a bit longer than the plastic "topknot" working all the way around the tree. Then I  slowly make my cuts longer and longer as I progress down the tree.
When I'm ready to shape it, I smooth down the top layers and the fluff out the bottom, longer layers to get the fullness.
Initially, I planned on making stars to go on top, so I started with the top most layers pointing down. In a few of my pictures, you can see the plastic topknot and the layers all smoothed downward. Then I decided against the stars and fluffed up the topmost fibers to bring it more to a point and hide the topknot. I think I like this way best. But either way works!
Here's a video of this third step:
Aren't they just delightful? This has to be one of my favorite Christmas crafts ever!!! 
And adding in a white fluffy tree or two really helps for a vignette. I'll have how I made the white tree posted soon.
HINT: This may be a good time for you to subscribe to my newsletter so you'll be sure not to miss it.
Remember how I told you six of my blogging friends joined my in celebrating Christmas in July? You don't want to miss a single one. All fresh, new ideas to inspire. So be sure to explore all these shares:
Stephanie | Gathered In The Kitchen
You can count on me not to lead you astray. Aren't they great? I hope we planted some seeds for your holiday season. It may be hot and steamy right now, but we all know Fall is just around the corner, which means . . . .  So you definitely want to pin this to one of your holiday boards.
I get it!
You're busy right now.
And you need to run to Dollar Tree for supplies 
So maybe pin this to your Christmas Crafts board
Or to your Christmas vignette board,
Or to your Chrismukkah board (if you have one of those),
Or to whatever board makes sense for you, so you have it handy when you're ready to get started.
Thanks for joining us. I hope we have entertained you and inspired you. And as always, I hope I have helped to bring a touch more joy to you!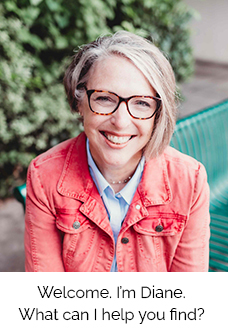 We're working on some big changes in 2023!
Please help me shape the
content YOU want,
how YOU want it
where YOU want it!!!
Click Image to
Jump to  Post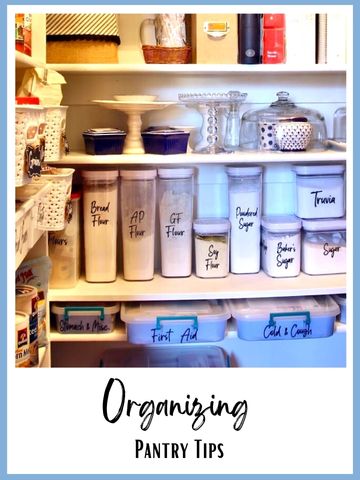 Copyright © 2023 South House Designs