Don't Miss This Easy Spot to Add
An Unexpected Touch of Fall!
Such an easy way to add a touch of Fall! Fun, unexpected, inexpensive, personalize to your style, quick & easy — sounds perfect, right?
If you're like me, you love adding little touches of Fall to your home. But sometimes it's hard to come up with new ideas! Well, I've got an easy and unexpected spot for you to try. Keep reading to find out where…
Well, perhaps not so much where . . . .
. . . . . more like what.
As in almost anyplace that has baskets and bins on open shelves, or baskets on top of the hutch, or under the console table.
Think about it, do you have a wall of baskets organizing [or more like hiding] all the "important stuff" on the built-ins in the living room or family room. Are you lucky enough the have a butler's pantry with a row of bins on an open shelf? Or even, bins in cubbies in your mudroom or entry?
This is the "entertaining zone" in our kitchen — an odd narrow and deep sliver of space beside the fridge. Those three bottom shelves are pullouts with IKEA baskets holding the snack dishes we use most when entertaining.
It's perfectly fine as is. But I've always thought it would be a great spot for a little something extra. An extra spot to make us and our guests smile. A place to honor the seasons.
Are you thinking:
How can I make my house feel more like Fall?
Answer: Add some fun Fall accents to one side of these exposed bins and baskets! It's the surprise of them that adds to the fun.
Of course, when you add your own style, it's even more special.
If my kids were still little and at home with mudroom cubbies, I'd have them each paint a wood pumpkin plaque from the Dollar Tree for their own cubbies.
Here's a simple pumpkin tag that Missy at Sonata Home Design hung on her kitchen canisters.
Before we get into how to make some Fall Basket labels or tags of your own, please consider pinning this to your:
"Fall Decor" Board
"Fall" Board
"Little Touches" Board
"Baskets & Bins" Board
or any board that makes sense to you.
Or to be safe, pin to every board ?!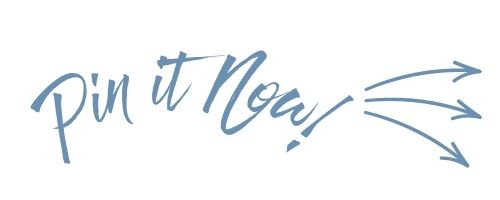 How To Make Fall Accents For Your Baskets or Bins:
For Fall, think leaves, sunflowers, acorns, and pumpkins of course! Raffia and jute twine and plaid ribbons are all great. Gather a cluster of your favorite things, tie them together with some thin wire to hold and attach to your basket or bin with the tails of that wire.
Concerned you have bins instead of baskets? Thinking wire won't work in my case? No worries! I have suggestions for those at the end of the how-to's for you.
These are the supplies I used. But the fun is customizing for your home, your style! Please deviate to your heart's content!
Materials:
Mini velvet pumpkins
Wooden leaf
Foraged acorn
Raffia
thin wire
Supplies:
Wire cutters or tin snips
Step 1) Attach Raffia to Wood Leaf-
For me, my base is one of the wood leaves I separated from the branch.
Then I wrapped five strands of raffia held together around the width of my four fingers, clasped this bundle of raffia in the middle and then tightly wrapped with thin wire at the stem of the leaf.
Step 2) Attach the Pumpkin and Acorn-
Carefully pull one pumpkin from the stem of many pumpkins. Pull from the wire in the bottom of the pumpkin, not the pumpkin stem or the pumpkin itself.
HINT: I started with the bottom-most ones, so the top half of the stem of pumpkins can be used elsewhere in the kitchen Fall decor.
Now pick an acorn from your foraged stash. Make sure to pick one that still has its stem securely attached. I had painted these with a champagne gold metallic paint last Fall and they'll work beautifully here too.
Secure all the elements together with wire. You can even add some hot glue if you find it necessary or easier.
Bring two end of the wire around to the back. Or add another piece of wire if your ends are not long enough.
STYLE TIP: Notice how I changed up the three different Fall Basket Labels or Basket Tags. I prefer a bit of variety so they don't look like they just came off an automated assembly line.
I made one with two acorns, so I gave it a smaller pumpkin. For the other two, I alternated the position of the pumpkin and acorn. It's a simple trick, but makes such a difference when you have a row or column of the same item. Don't make them exactly the same!
Are you enjoying this little welcome to Fall? Be sure to subscribe so you don't miss a thing:
Step 3) Attach Your Fall Accent to Your Basket-
These are tightly woven baskets, so I used a pretty fine wire, 28 gauge.
The Fall accents don't weigh much, so one time through the weave and a twist the wires is all I needed. Next, I just tucked the wires down inside the basket and done!
Bins Instead of Baskets?
If you have solid bins that wire would not work well with, think about sewing a button in the center, an inch or so below the top on the inside. Then for each season you can hang a tag around the button and over the top to the outside. And when it's not decorated, there is no sign of anything missing.
If your bin is wood or plastic, consider attaching a button with a flat shank back with a strong adhesive to the inside.
Look at the Difference a Little Touch of Fall Makes-
Aren't they just the sweetest? I love the subtlety and the mix of textures!
In another room, I would have used rich oranges and reds and copper. Go for what feels right to you!
Happy cozying up for Fall!
And while you're thinking about Fall, be sure to check out my lazy gardener tip for making your post Fall ready, and my favorite Fall wreath ever, my two favorite pumpkins to make here and here.
I hope you're inspired to add some seasonal dressing to those baskets and bins that reside out in the open. And please send me pics of what you chose for your basket tags.