How to Make a Dried Lambs Ear Wreath 
So yesterday, I shared a bit of a garden secret:
Lamb's Ear — that prolific perennial garden grower — dries beautifully!!! It retains its signature soft silvery sage color and that soft fuzzy texture!
Were you surprised? I had never known this.
My delightful neighbor, Sharon, educated me last Fall.
If you missed it, get caught up here.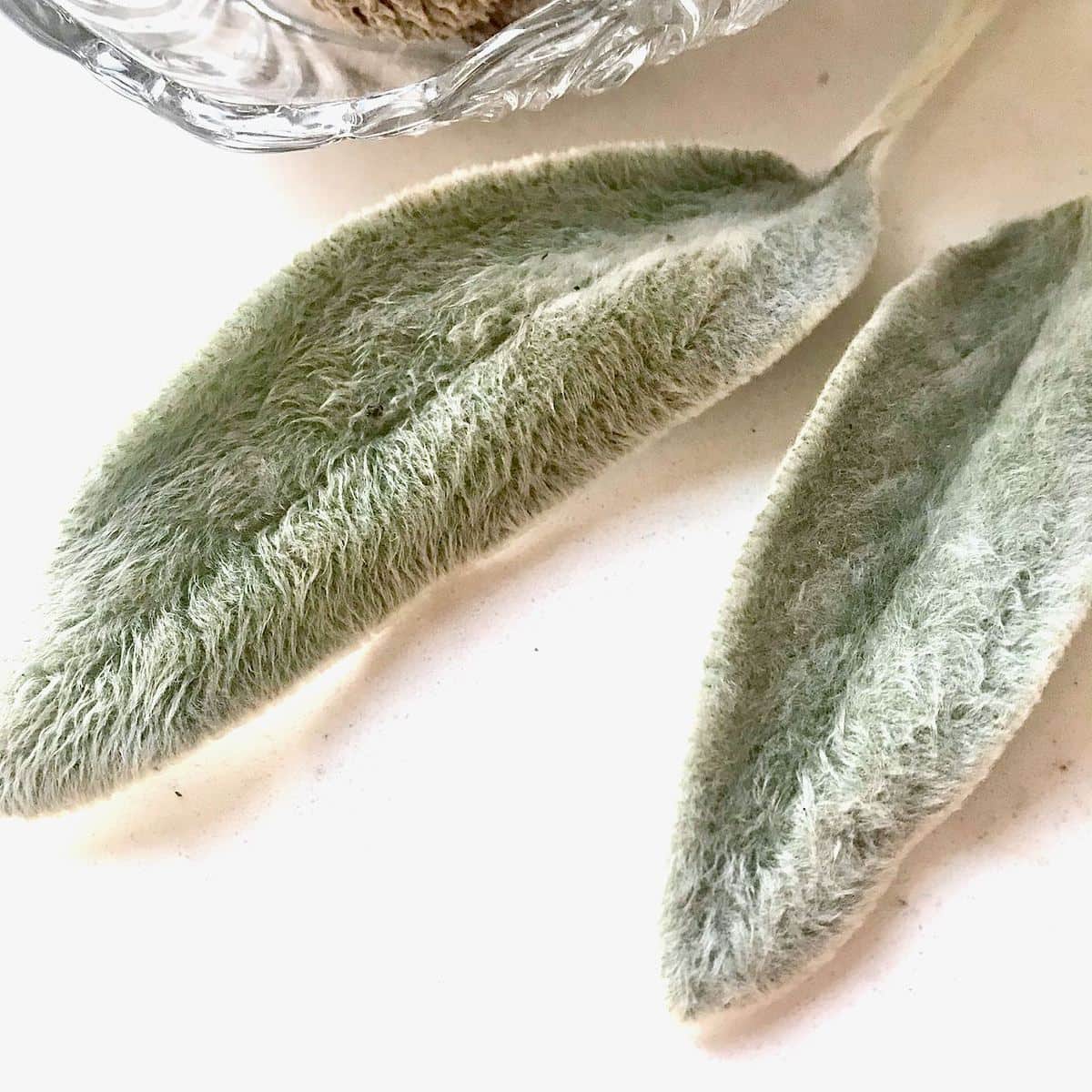 Aren't those the sweetest leaves?
I actually appreciate them more inside, up close than I ever have in the garden. Maybe because the soft fluffiness is all the way down at my feet as they grow as a ground cover and the soft color gets overwhelmed by the bright show-offs of the garden. Relegated to supporting role status.
But inside, up close, the Lambs Ear is the ingenue, the new star.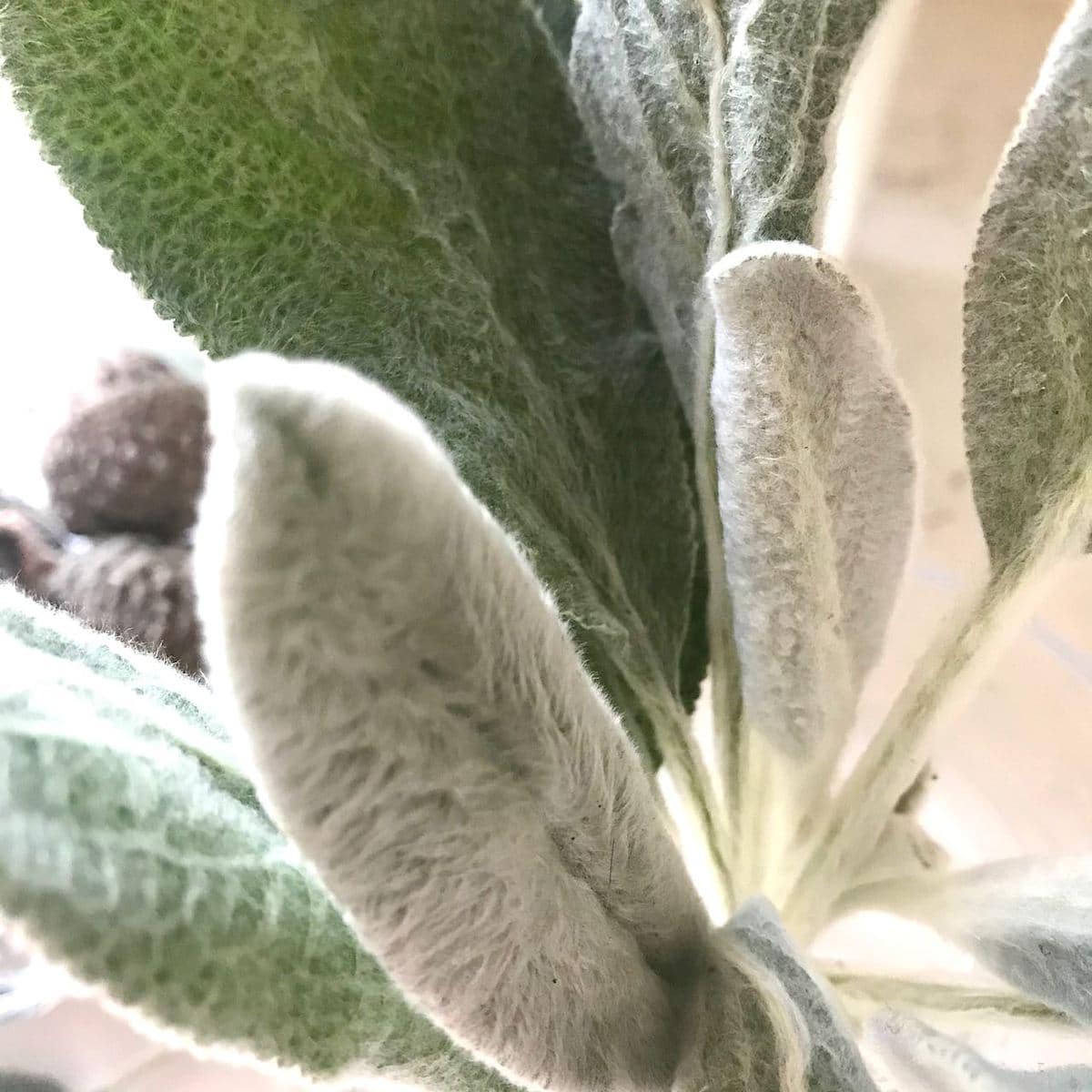 What Can You Do With Lambs Ear?
Specifically, Dried Lambs Ear?
Yesterday, we talked about sprinkling little vases of it throughout the house while it was drying.
And I showed you how to bundle a few multi-leaved sprigs into a bundle to hang or set about for charming displays.
But today, today we're going bigger.
Break out your glue gun.
We're making a wreath. A wreath like this:
Let's Make A Dried Lambs Ear Wreath:
o 
Start with your structure. It can be a grapevine wreath, or a wire hoop, or a bleached branch form like mine.
Mine is a 9-inch one from my local Dollar Store.
Took me three coats to get the color where I waned it. Each one maybe 10 minutes, so not crazy effort. Just used leftover interior latex in grey and white.
Here is a video of how I layers the leaves, then tucked in just a few berries for contrast and a little extra depth and interest.
Lastly, I gently covered the center where the leaves joined up with a twill ribbon that wrapped twice and tied in the back. Notice I like to tie the end with slip knots. This just gives the ribbon a bit more dimension. 
Tips For Making a Wreath Like This:
Use hot glue only — No wiring on this one
Start with largest leaves and build up to smallest filling any gaps
Wrap the center with a ribbon of choice knotting once in back 
I like to knot the ends of my ribbon (twill tape in this case) to give them more dimension
Add a few berries for contrast
Keep it simple — no overthinking this