Or liners for your railing planters or fabulous vintage planter or …
So I'd like to know who came up with this concept of One Size Fits All?
Can you remember any OSFA thing, any OSFA at all, that when you tried it on, it actually fit? Fit like in a flattering way that is? Jewelry and scarves don't count.
At a loss? Yea, me too!
So we're in agreement on skirts, tops, jeans, etc. These are all meant for curves, our wonderful, challenging curves; and didn't work out.
But surely a simple rectangle couldn't be so difficult, right? Think again.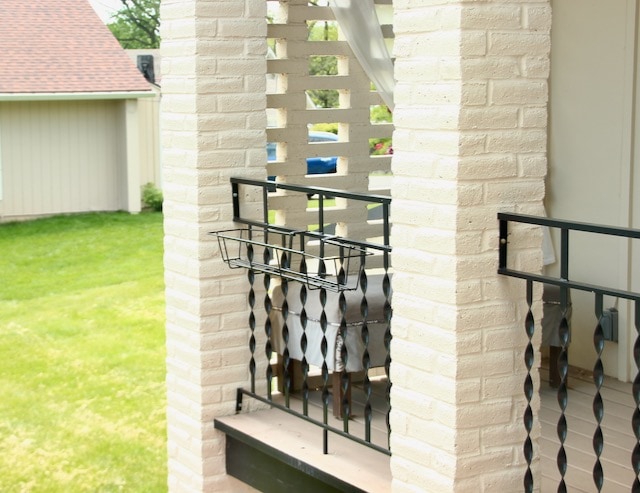 Let's skip right to it — to the humble window box or in my case, railing planters. How hard can it be to find a liner to fit the three vintage railing planters that were attached to the balcony when the house became ours? I'll tell you: IMPOSSIBLE!
Odd length and short!
This calls for custom — and stylish, of course!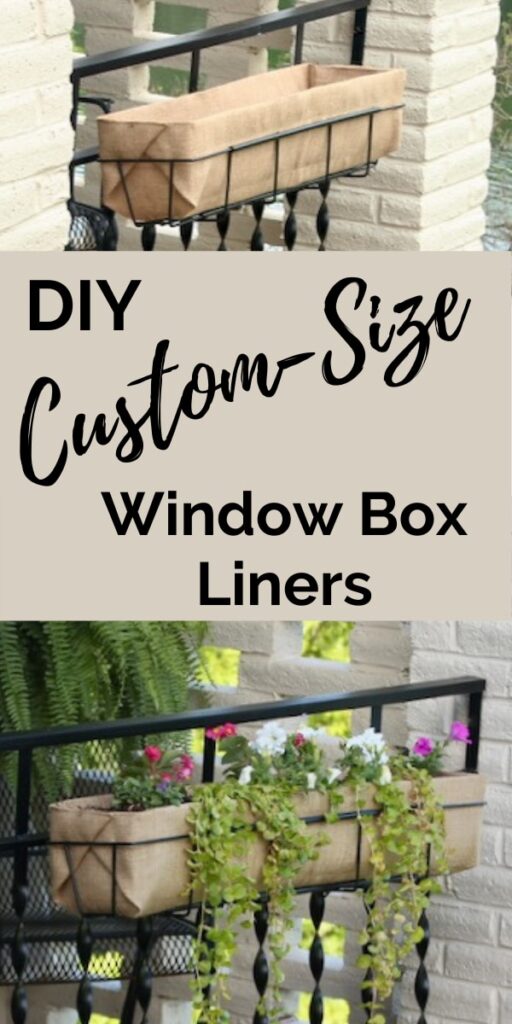 Let's Make Custom-Sized DIY Window Box Liners:
The supply list is simple:
Burlap
Matching thread
Plastic craft mesh, optional
Tools:
Sewing Machine
Measuring tape or ruler
Scissors
Straight Pins
Pencil
Step 1:
Measure your window Box
Length = Side to Side, the long side
Depth = Front to Back
Height = Top to Bottom
Mine measured 31″ in Length. But the depth varied. At the bottom, they are roughly 6-inches deep, but at the top of the frame they are 7-inches. They are only 4 1/2-inches tall.
I want mine to be 31 (L) x 7 (D) x 6 (H).
I'm adding 1 1/2-inches to the height. I add an inch last year (my first year of of these new planters). The extra height kinda flopped over, particularly on the long front side. A lot of people really liked that relaxed look. But I want to go with a more tailored, clean look this year. So I'm adding the optional plastic mesh inside to stiffen those long sides.
Step 2:
Cut Burlap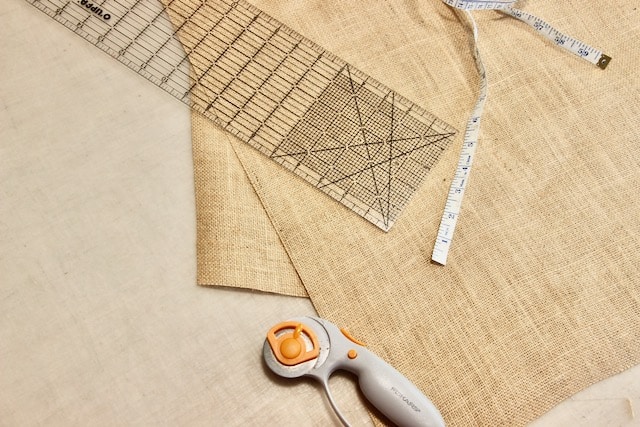 Let's start by figuring your needed piece of burlap. First measurement:
Side to side calculation = length + height + height. [Mine this is 31 + 7 + 7 = 45]
Front to Back calculation = height + depth + height, now double all that and add 1-inch for a seam. [Mine is 6 + 7 + 6 = 19 X 2 = 38 + 1 = 39]
Now measure and cut a rectangle of burlap that is your side-by-side calculation by your front-to-back calculation. [Mine is 39″ x 45″]
Step 3:
Fold, Stitch and Press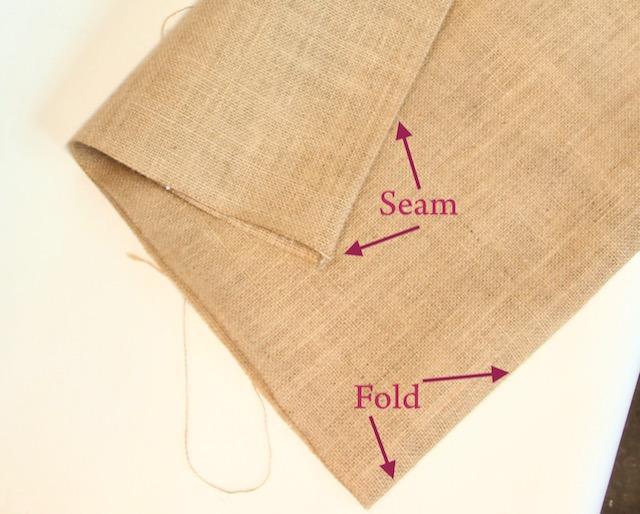 Fold in half down the length of your Side-to-Side measurement [Mine is the 45-inch length, so my folded piece is now 45 x 19 1/2-inches].
Stitch down the long edge, forming a tube. Serge or zigzag is best, but a straight stitch will do.
Turn right side out and turn and press.
Step 4:
Mark and Stitch Corners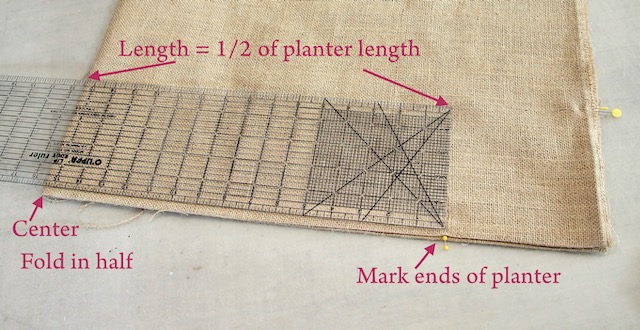 Lining up your raw edges, fold in half.
Mark from the center fold, half the length of your finished liner. [Mine is 31-inch length, so I marked at 15 1/2]. Top and bottom layers, and both sides, so four marks total.
Now mark the other ends. Again find the center. Then mark from the center half the depth of your liner. Both sides of center and both ends of the liner, four marks again. [Mine is depth of 7-inches, so I marked 3 1/2-inches out]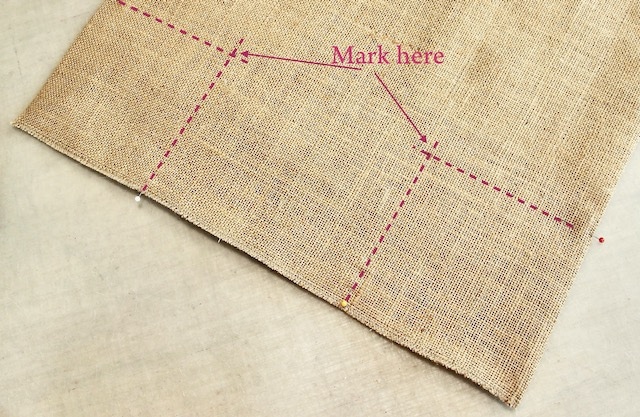 Each side now has 4 marks (or pins). Each of the four corners now has 2 marks. Now create two imaginary lines to form a right angle at each corner based on your pins. Like the picture above.
Make sure they are true right angles. Use yardsticks and anything with a right angle you have handy — such as a book or album cover, remember those? Okay then a DVD case, remember those? Geesh, technology! Just grab a book — to help line things up.
Step 5 — Totally Optional:
Add Plastic Mesh to Sides
If, and only if, you are making a liner more than 1/2 inch taller than your planter, then you might want to consider adding some support for the front edge. And the long back edge if you are obsessive like me and your planter will hang from a railing rather than up against a house.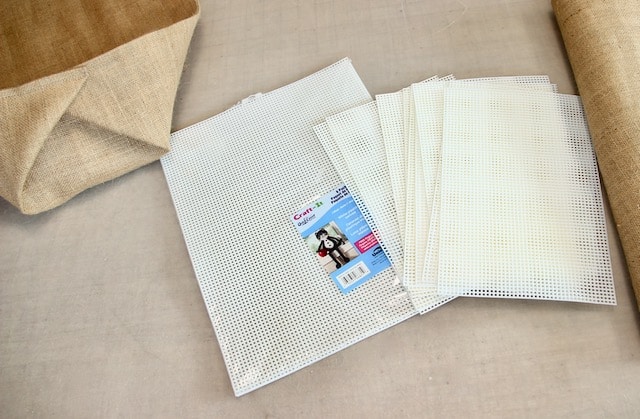 I used these plastic mesh pieces that I had leftover from some old project.
Cut them the height of your liner. [Mine are cut 7-inches tall] Use as many as you need to support the front length, minus 2 inches. [I used 3 allowing them to overlap a bit]
Before closing us the ends, slip your supports inside and pin them in place along the long folded edge and the seamed edge, ending the supports an inch shy of the pins along that edge.
Run two rows of straight stitch along the row of support mesh. [I ran one row 1 1/2-inch and another row about 6-inches in from the edges]
Step 6:
Finish the Ends
Close up the raw ends with serging or zigzag stitching. Remove the pins and then replace them as you go or mark their spots with a pencil or faint marker.
This is where the magic happens and it all comes together!!!
Step 7:
Make Those Corners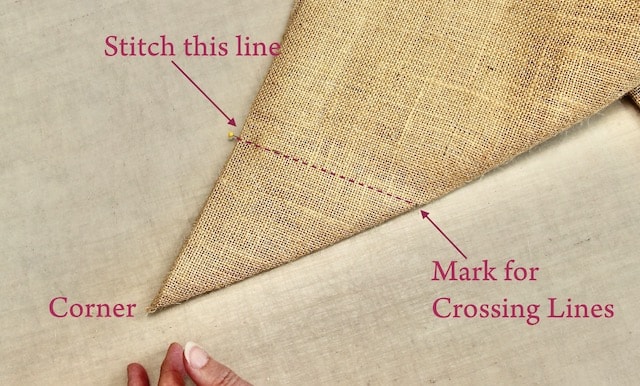 At each corner, form a triangle or wing, by lining up the two pins or marks you have on the edges and the making sure the mark you made in Step 4 is on the fold.
Because my height and depth are close, my edges come close to lining up and my corner is close to a point. Yours may not be. Don't worry about it. It's most important for your Step 4 pencil mark to be on the fold and the two pin marks to line up on top of each other. One may be a bit shorter than the other, but that's okay.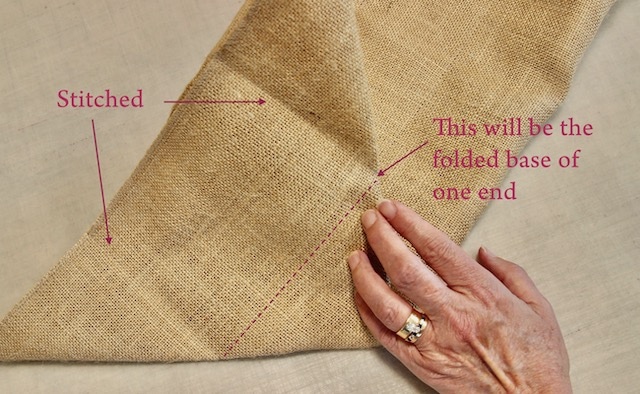 Now stitch two lines, each from the pair of pins or marks on the edge to the pencil mark on the fold line. These two pencil marks should line up with each other and they will form the folded base of your liner.
Now you have a pair of triangles or wings flapping around.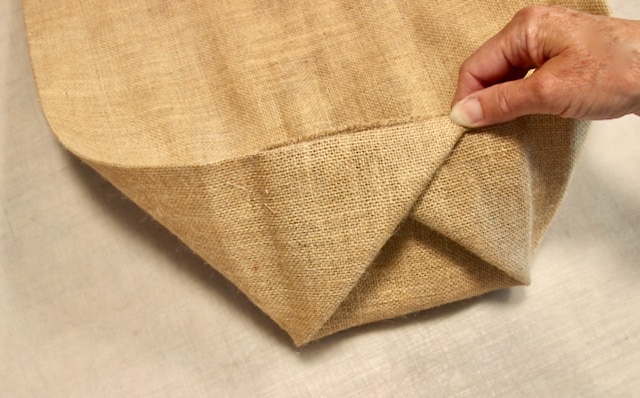 Pull them in together and overlap them as needed.
Because my liner is an inch taller than it is wide, my triangle points will be about an inch short of the side stitching.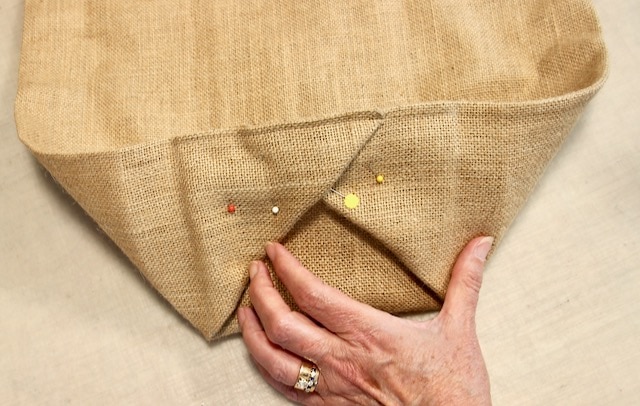 Pin these in place and stitch this end using a straight stitch
And there you have it. If your liner is significantly shorter or taller than it is deep, your wings may wrap around the corner or barely meet on the sides. It's all okay. Remember, this is NOT one size fits all!!!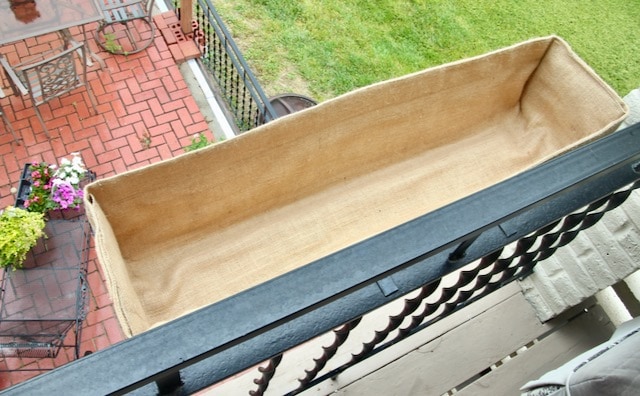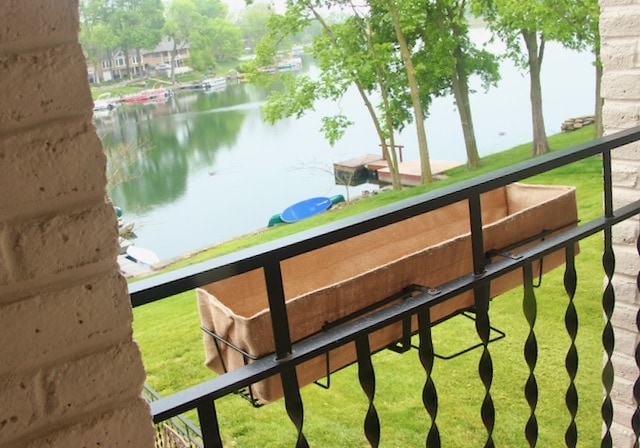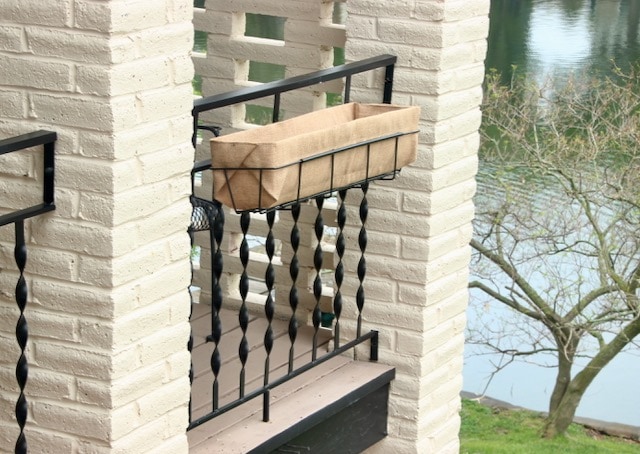 You can use your liner as I am with the crossing "wings" showing on the ends. I kind of like the envelope look.
Or your can flip your liner other-side-out. Because who's to say which is the right side? And hide the wings inside under all the soil and greens.
And now your DIY Custom-Sized Window Box Liners are also custom style!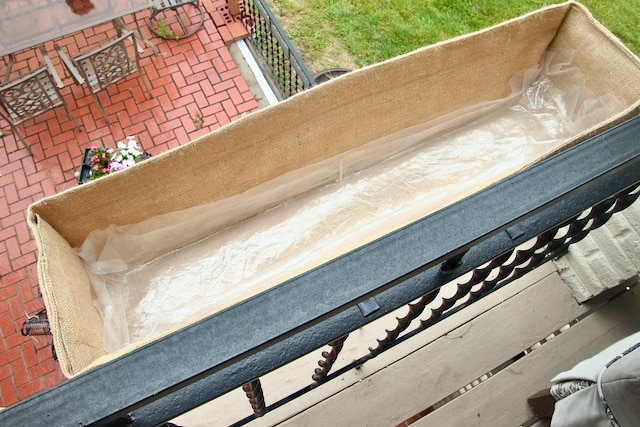 A layer of plastic in the bottom and up the sides just a bit will help your plants retain water — it's a good thing for our plants, not so much for us!
And your DIY-ed custom size window box liner is ready for bright plantings and a summer of beauty!