How to Forage a Free & Fabulous Fall Tablescape
Fabulous table decor doesn't need to be expensive. Forage for all the Fall tablescape goodness! It's waiting in your neighborhood and your closets!
It's the Thrill of the Hunt — where not all trophies have feathers, fur or antlers.
The leaves are changing, mornings are crisp, and that can only mean one thing: it's time to get our fall on!
If you're looking for a simple (and free) way to add some autumnal flair to your home, look no further than Mother Nature herself. With just a little bit of foraging, you can create a gorgeous fall tablescape using materials straight from the great outdoors, and from your own closets.
So grab your clippers and let's get started!
Our mornings have been spectacular lately. And with the sun rising a bit later, a sunrise "Come-As-You-Are" gathering for some of the gals in neighborhood would be the perfect way to kickstart a weekday.
My menu took no effort, so I decided to spend a bit of creative energy on my tablescape.
This was shortly before sunrise, which for us was 7:24 this morning.
Walking to a neighbor's house for "Sunrise" sounds taxing, But walking over to have coffee by 7:15 is easy peasy! Crazy, right?
HINT: Just be careful how you word your invite.
Don't be surprised if this becomes a monthly round robin gathering of the neighbor gals.
So let's talk about Fall Foraged Tablescapes:
Starting with the Table Covering–
I started with my very favorite table setting base — this drop cloth!!!! Why do I LOVE this one in particular? So many reasons:
NO seams!
NO markings!
100% cotton
Large 6 ft x 9 ft
Double-rolled hems
Great weight
Look at the texture and drape after it's been washed
AND the price, currently $22.30 each!!!!!
No kidding!!! It is the best! (How many exclamation points am I allowed in one blog post, on one product?)
The pictures show a 9-foot X 12-foot version of this same drop cloth. It is currently sold out. The available 6 X 9-ft size, might actually be more manageable for you. The 9′-width does hit the ground on each side of our patio table. Typically, I let the 12′ length just puddle at each of the short ends, but when I don't seat anyone at the ends of the table, I like to tie up the ends of the tablecloth especially if there is some wind. Today, I tied it down low, sometimes, I'll tie up high.
I had planned to place an urn of mums at each end, but . , . . those (darn) deer!!! Not a bloom in sight!
Resources for Materials And Supplies–
The links in this post may include affiliate links, which means if you purchase anything using these links, you pay no extra, but I may receive a small commission that helps keep this blog running. I truly appreciate you using affiliate links whenever possible. Please know that I will never recommend a product I do not believe in!
Moving On To the Centerpiece-
I made my centerpiece the day before.
First, I gathered the grass heads from a neighbor. Two houses down from us, Tony maintains an immaculate, breathtaking garden. He very generously allowed me to clip as many grass flowered heads as I wanted. I just carefully snipped them one at a time from all sides of numerous plants so you can't even tell any are gone.
Then I clipped hydrangea blooms from our front courtyard in their beautiful pinkish to russet fall colors.
In back by the patio, I have two allum plants and in the Fall those lovely purple orbs have died back to charming little dried Sputnik type grass. Clipped some of those too!
Now to Construct the Actual Centerpiece-
Once I gathered all my materials, I foraged my craft room for a few supplies.
I cut a dry foam block into three long layers. With spray glue and gloved hands I matted some Spanish moss saved from pervious projects onto the flat foam blocks.
TIP: When I dismantle floral arrangements and projects, I always save any moss. Make sure it's dry and save it in bags with like-colored materials.
Because my centerpiece would be three separate blocks of foam with the grasses overlapping, I built it on a large piece of cardboard.
Cut the stalks of grass and insert them in the blocks of foam filling as full as you like.
Then combine the three blocks as close as it works for your table.
When the grasses are arranged the way you want, add some gourds or pumpkins or any accent you might have, I added some gourds that I had brought back from Round Top, TX earlier this year.
You're right, they don't look like ordinary gourds. They did when I bought them! But I dyed them.
Yes, with gourd dye. Super easy and you can mix just about any color you can dream of. That will be another blog post coming right along.
And this is where I plug being sure to subscribe so you don't miss any. And you control how much you receive. Plus you can manage your subscription in the footer of every email you receive from me. If you want more, if you want less, you control it!
There's nothing magical about the gourd placement. I just moved them around this way and that, until it was pleasing to my eye. As I so often say, Don't Overthink It!
And once the gourds are placed, then it's time to add the accents. For me that's hydrangeas, you might have something different.
I saved my centerpiece on the cardboard inside overnight.
Then in the morning, once the tablecloth was in place, it was just a matter of sliding the arrangement to the edge of the cardboard and then into place on the tablecloth.
One of the gourds had it's neck cut to be a vase, so this is where I used my little dried "Sputniks" with a small hydrangea bloom. And to keep the round bottomed vase upright, add some florist pebbles, or gravel or even dried beans.
If you ever needed proof that you can have a beautiful dramatic centerpiece without being tall and blocking conversation — here it is!
Plus this is a super easy meal to have exuberant table decor, because there are not a lot of dishes to pass. A plate of bagels and individual servings of breakfast protein in small custard dishes.
Tie the Centerpiece Into the Individual Place Settings-
I like to add an element to the individual place settings that speaks back to the centerpiece. Sometimes that might be a place card, sometimes a napkin ring, For this table I wanted to play up the foraged materials. And for this little morning gathering place cards and napkin rings seemed a little too much.
For this casual table, I folded the napkins into charming pockets to hold more foraged nature.
The table was shaping up to be mostly neutral with loads of texture. I'm good with that, but I wanted the play up the deeper reds that were just starting to tinge the hydrangea blooms. My Japanese maple leaves were not looking very good — too dried and shriveled.
However, between the patios, I have a stunning Canna plant. I got to looking at it closer and discovered this pod type thingy [if you can help define this, please let me know in the comments and I will update the post] that is now prevalent where the largest blooms had died back. Love the soft green with the deep red with it's shape and texture.
I didn't even know these were there. A delightful, unexpected gift from Mother Nature!
I clipped one of those for each napkin. It's brings that little extra touch of deep red I was hoping to add.
The Individual Place Settings-
To let all the gorgeous plant material really shine, I kept the dinnerware all super neutral with just a bit of texture. That included my go-to napkins — a casual, slightly rumply textured creamy napkin folded into a pocket.
Those little pouches really make the plant material the star of the table.
And to set the place settings off from the drop cloth tablecloth, I added my round water hyacinth placemats. Again, more natural elements and more neutral texture.
Plus those placemats have the added benefits of being super sturdy.
To keep it simple for a quick morning setup, The night before, I arranged the napkins and placesettings on the mats inside. It took two minutes total to carry each one out and set in place.
It was beautiful how the morning sun, just as it broke, lit the table. Such extreme shadows and beautiful rays of light!
A Ten Minute Table Setup-
When everything is done the day before, you can literally set, even an outdoor table, in 10 minutes!
Since it was a very dewey morning, I needed to pause and wipe off the table. I then laid a fleece blanket over it to absorb any additional moisture. And over that went the dropcloth tablecloth. I tied up the ends. And the table covering was done.
Next, I carried the cardboard with the centerpiece in place and gently slid each section of the grass and hydrangeas into place and reset the gourds.
Now, it was time for the placesettings. One by one, I carried each one out and set it in place. Remember, each was already set and ready to go on its placemat. This was a two minute job, total.
Bring out the water glasses and all's ready. I had enough time left that of course, I was compelled to add a bit more. I borrowed three little white pumpkin from my kitchen tiered tray and a few sweet little apples from a friend's tree and then pulled out a bag of acorns from a neighbors yard that I had foraged two years ago.
I liked these little extras filling in the side, but particularly at th end of the "grass table runner". It's kind of like a tassel punctuating the end of the centerpiece.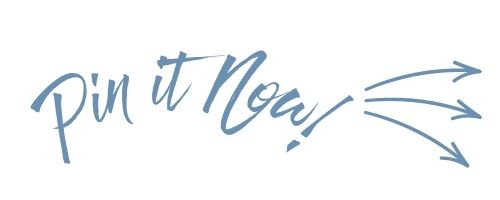 Please pin this wherever and everywhere that makes sense for you to find it again.
It'll help you — and it's a big help for me, too
Thanks bunches!!!
I hope this inspires you to look around at all the beautiful materials available to set a gorgeous table — all for free!