10-28-23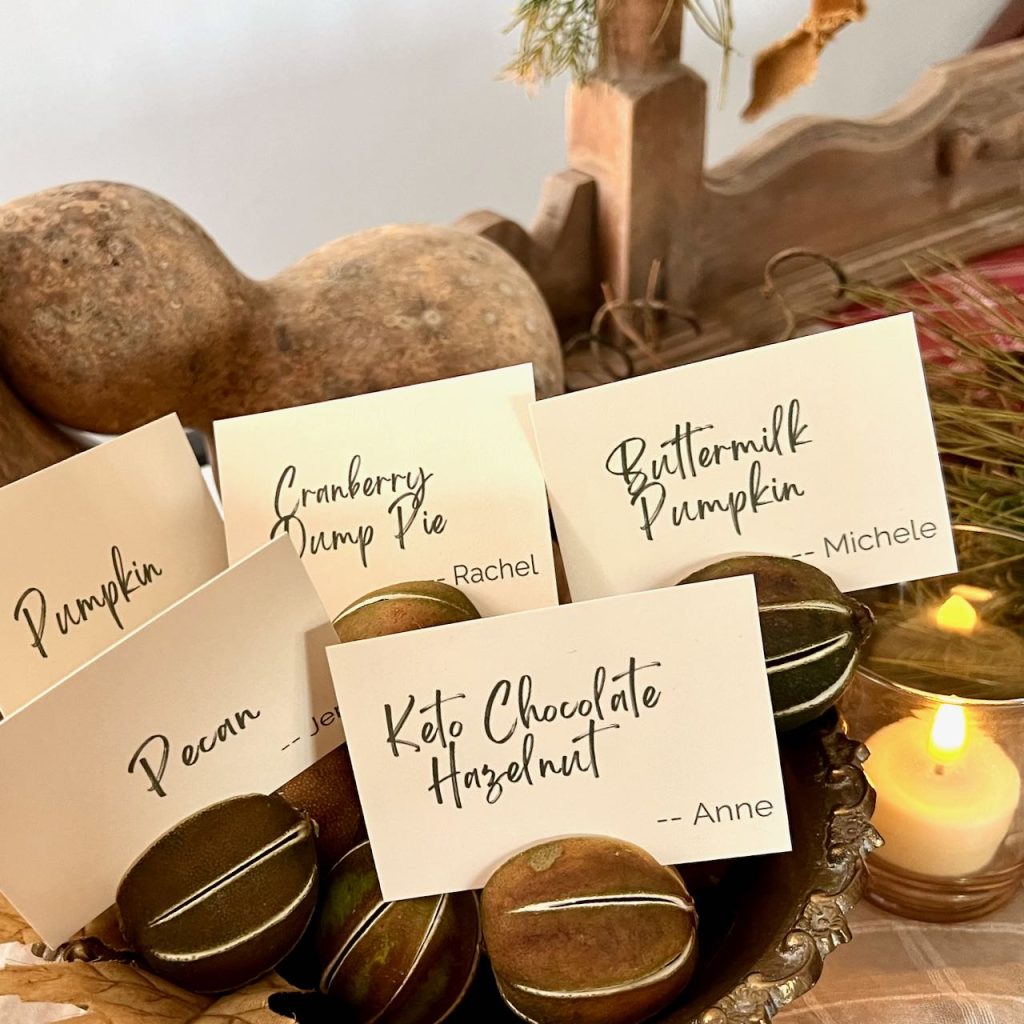 On the Blog This Week

Coming Up Next Week
You'll have seen a hint if you read the "Let Us Eat Pie" Pie Party post.
It's a new idea that I think you'll love.
Are you with me on this? You love to set a special Thanksgiving/Friendsgiving table, but the table is so full of dishes, there's no place for a centerpiece.
Coming this week, a creative solution for this pesky dilemma!

Sharing From Around the Web
---
---
---
Have you seen these?
Am I slow to this discovery? Urn Fillers!!! It is so brilliantly simple!
You know me. I'm all about creative problem solving. And this is exactly that!!!
If you're like me, somehow the weather changes before I get my outdoor decor set. Fighting cold, blustery winds really zaps the joy for me.
But look!!! Just drop these in place.
I love that they have the 3-pronged metal stakes to either wedge in an empty pot or to stick in a pot that still has soil (that's me, well partially anyway).
Even better, this looks like it will stand up better to wind than my arrangements that typically are not wired securely enough.
What a time saver. Plus battery operated lights. Plus they're ON SALE right now.
And they're from Wal-Mart so easy returns if they don't work out for you.

As you probably know by now, I use some affiliate links in my newsletters and on the website. An affiliate link means that if you click on my link and purchase something, I may receive a small commission but you pay nothing extra.
I truly appreciate you using my links whenever possible!!!

I hope you enjoy your weekend!!! Thanks for hanging out with me a bit,
As I said before, I would greatly appreciate your feedback, any special requests, or questions you have.