Top Ten Projects & Posts of 2022
Can you guess the top ten projects of 2022? Some surprised me! Will you be surprised, too? Plus a look forward to 2023!
Happy New Year's Eve!
NYE is a great time to reflect back at a year.
At its resolutions (kept and, well . . . ).
At the accomplishments (huge, tiny and everywhere in between).
At the joys and triumphs (as well as the trials and losses).
I thought you might enjoy seeing which of my projects of 2022 landed in the top ten. These Top Ten projects are totally objective — based solely on the Google Analytics numbers. How many views each post received for the year.
I know, it's not truly apples to apples, because some posts have been live 11, almost twelve months and some just weeks old. But it's the best objective measurement I have to go with.
You, on the other hand have permission to be totally subjective in your rankings! Please leave me your favorites in the comments. Are there one's you thought should be on the list that didn't make it? Are there some that made the list, but not with the ranking you think it deserves? Feel free to set us straight!
10- Lambs Ear Trees
This is one of those that's just weeks old!
But they are super cute — so I get it.
All of my fresh Lambs Ear posts have been off the charts. I guess preserving fresh lambs ear was a well kept secret that I let out of the bag.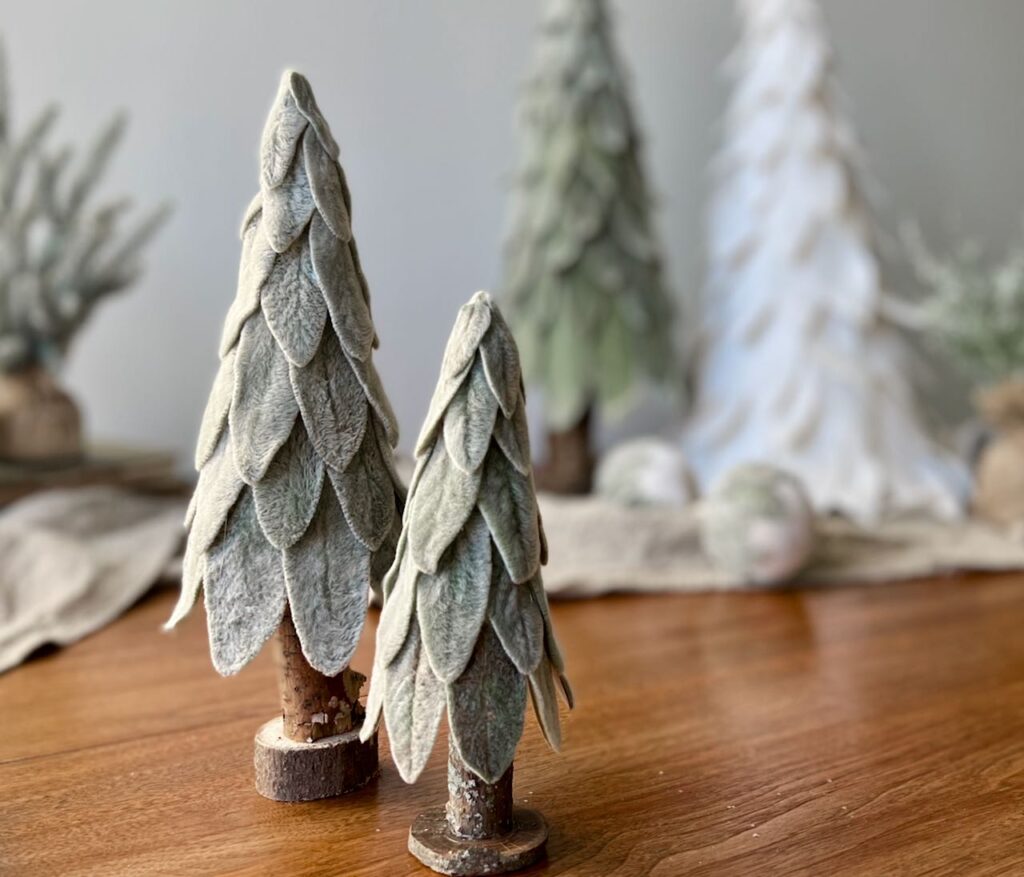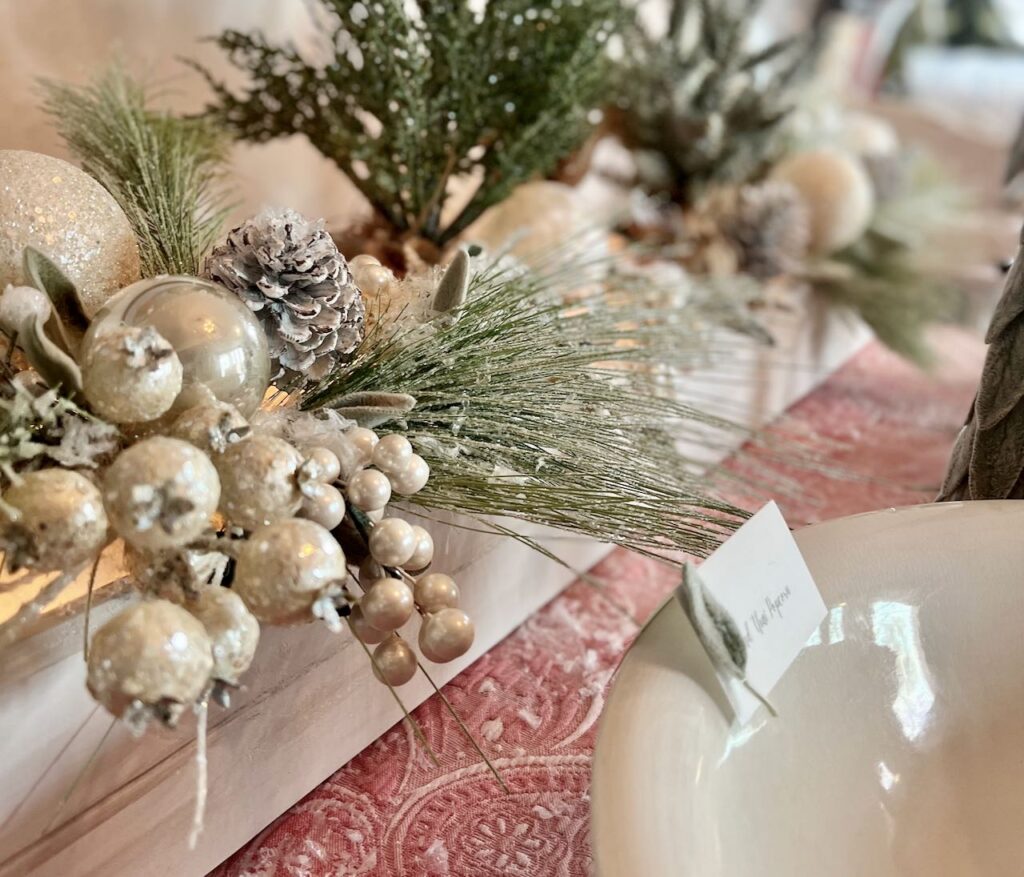 9- Functional Buffet Tips
I am thrilled this one made the list. It's not the splashiest if my holiday posts, so I was a bit surprised.
It tells me, my readers like a hearty serving of helpful tips and tricks for entertaining. This post alone contains 17 tricks for making a buffet table functional AND beautiful!
8- Library Wall Finale
This was the final chapter of a great DIY — adding the critical closed storage to this massive library wall we installed in 2021.
And that massive library wall was one of the top posts in 2021. This whole room turned out fabulous!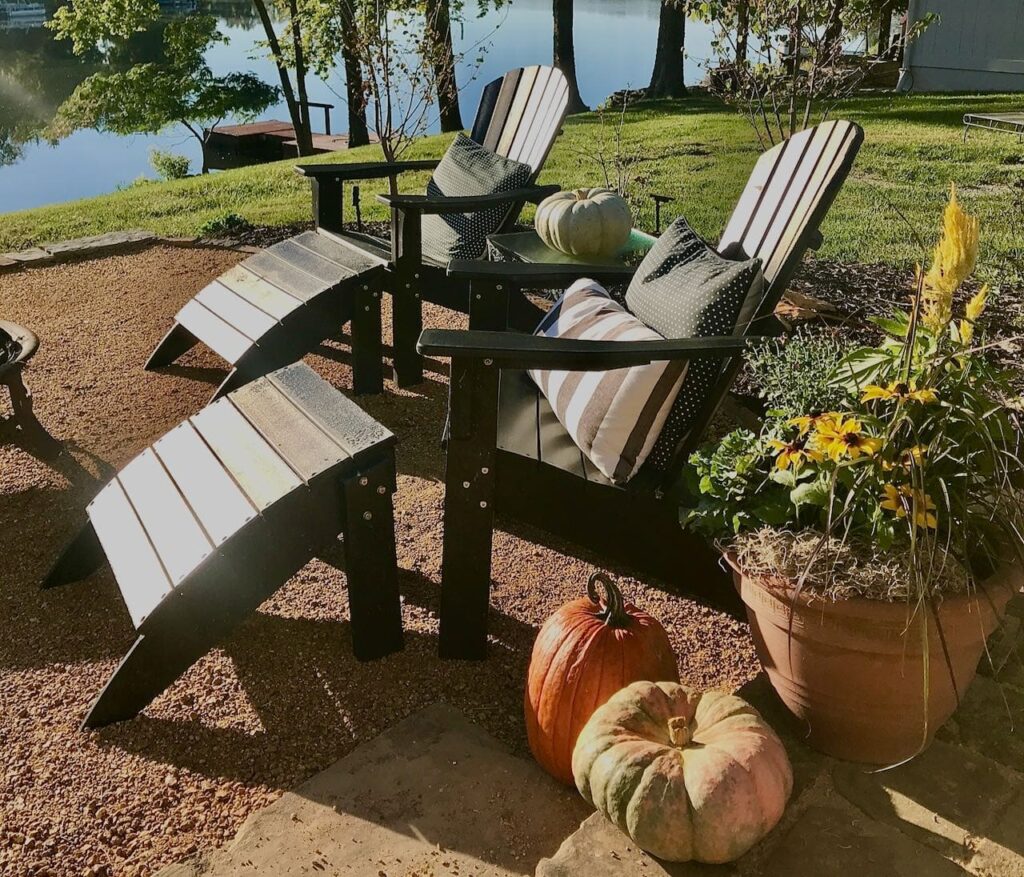 7- Crushed Granite Patio
Another Finale post!
Takeaway: my readers really like spectacular finishes! And this truly is one.
The end of an enormous project that we absolutely could not be happier with!!! So very glad we went with the granite over pea gravel!
6- Soft Fold Roman Shade
This is such super easy and inexpensive way to get custom window treatment — allowing light in but privacy where needed.
Low sew and low cost!
It's a win all the way up and down!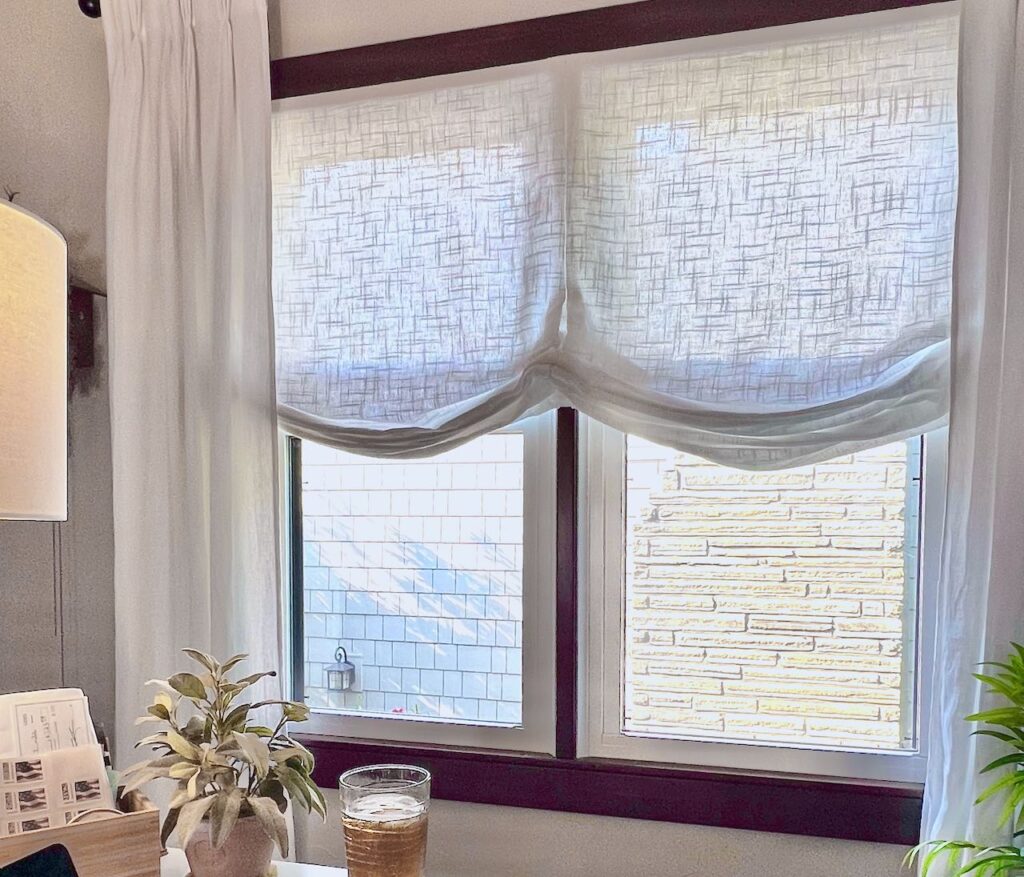 5- Family Gift Exchange
One of the BEST things we've ever done!!!!
We changed our family gift exchange 5 years ago, and we'll NEVER go back.
See if this is the solution you didn't even know you needed.
4- Decorative Candles
Creative problem-solving at its finest!
Eliminating a frustration point + saving money = more joy!
Are you with me on that?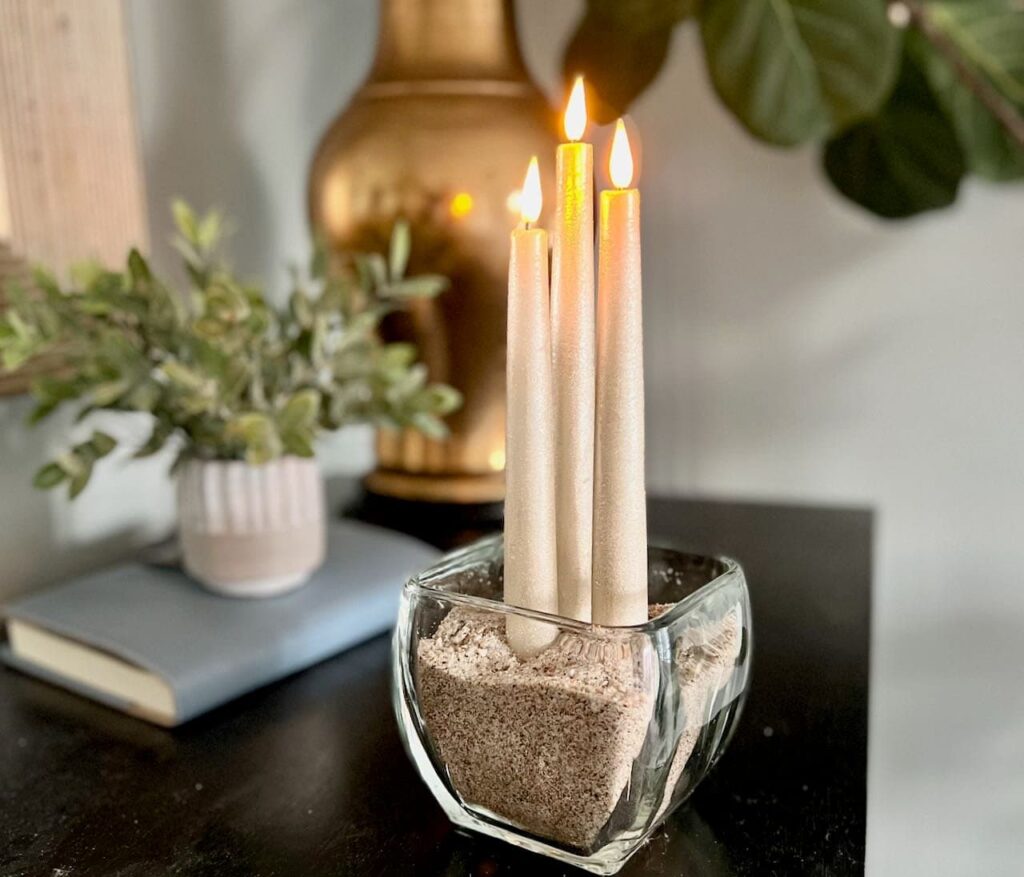 3- Lambs Ear Ornaments
Hands down my favorite ornament to make — ever!
And it's so simple! And virtually free!
You'll want to make room for perennial Lambs Ear in your garden plans!
2- New Porch Swing
One of my favorite upcycles — ever! And a definite favorite of my readers. Not at all surprised by this one landed on the list.
Can you guess what it's made from?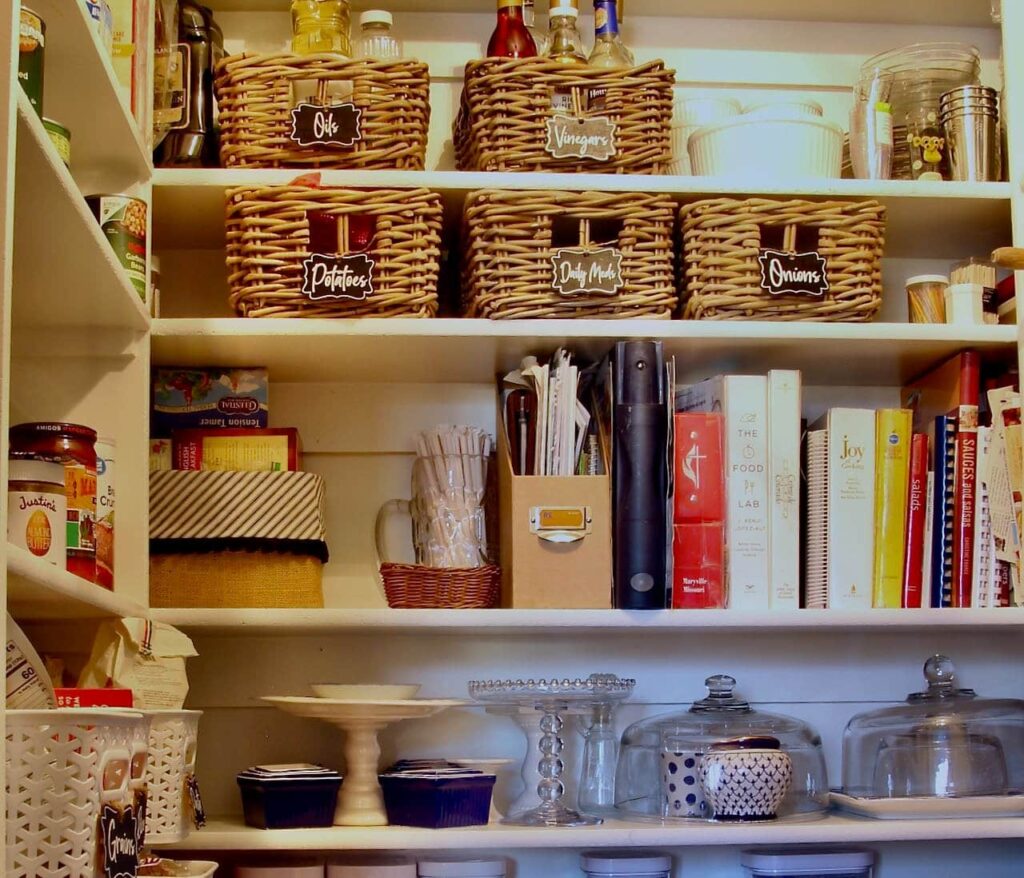 1- Walk-in Pantry
The clear No. 1 –This took me by surprise!!!
It's not a particularly sexy post, but it is filled with clever ways to maximize storage and organization.
And I guess that's what y'all want.
I get that. I'm a huge champion of function first and then we make it pretty!
Any Surprises for You?
Any insights from this list? It seemed like the favorites are rather evenly distributed across the broad categories of Organizing, DIY Builds, Entertaining and Crafting, with a sprinkling of Gardening and Upcycling.
Did you miss some of these posts throughout the year?
Was there a favorite that didn't make the list? Please share it below in the comments!
Any insights you take from this list of favorites?
If you are a subscriber, thank you!!! Thank you a million times over!
If you are. not a subscribers, please consider becoming one. You control how much is right for you. And you can easily modify your subscription with every email you receive! Your address is held securely and will never be shared, sold or traded — NEVER!
Are You Excited for 2023?
If your resolutions include regular workouts — you're at the right place.
We're going to be flexing out creativity muscles regularly. This is how you strength that critical muscle and lower the stress in our life, making room for more joy!
I know I'm excited about all that 2023 promises!!!
I'm making plans and putting together a schedule for the year.
But you, my reader and friend, hold a critical component of my planning!
It's your opinion! It's what you enjoy, what you need, what you come looking for.
My goal is to make you smile and bring extra joy to your life with creativity: creative problem solving, creative doing and creative making.
I'm sending out a survey soon for you to share your thoughts, needs and opinions so I can tailor our creativity workouts to what you enjoy. Please keep an eye open for this and share it all.
For now, Happy happy New Year! Looking back, I want to repeat again, how grateful I am for your presence here. For every time you visit, for every post you read, for every comment you leave, for every share and for every affiliate link you use, Thank you from the bottom of my heart!